Magen Laboratories is a complete Test Laboratory solution for Component Authentication and to protect yourself from counterfeit electronics components.
Our test and analysis capabilities were developed by an engineering staff with decades of semiconductor industry experience and in continual development to new technologies to provide best test services at effective cost.
Magen Laboratories is Accredited ISO/IEC 17025:2017 testing laboratory for international standards: AS5553, AS6081, AS6171, MIL-STD-883 and IDEA-STD-1010B.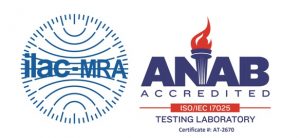 ---
OUR SERVICES
We are able to test for Counterfeit Parts Avoidance Program, all kind of Electronics Semiconductors such as transistors, diodes, microelectronics and integrated circuits.
---
TESTING SERVICES
External Visual Inspection (under microscope):
Check for ESD protection
Package and Dimension Check
Device Markings
Pin Indicator Orientation
Lead Condition
BGA Inspection
Substrate Condition
---
Acetone Test (Destructive test)
Check for Blacktopped and Remarking
---
Heated Solvent Test  (Destructive test)
Check for secondary Coating and Remarking
---
Decapsulation Test (Destructive test)
Die confirmation and authentication
---
X-Ray inspection (Non destructive test)
Wire Bonding verification
Structure Analysis
Die size comparison
Homogeneousness of the batch structure
---
XRF  (Non destructive test)
Checking Leaded, LeadFree or RohS status
---
Electrical Test (Non destructive test)
Pin correlation
DC Resistance
Capacitance
Inductance
Memory / Flash / Programming
---
SolderAbility testing (Destructive test)
---
---
Detailed analysis report will be provided with tested part at the end of the process.